Additional Services:
---
Additional services through our Wellness Center are delivered right in the office including lactation consults by a certified lactation specialist Stephanie Bauer RN, I, psychotherapy and behavioral therapy consults are available with Kim Kelly, PHD . Our Wellness Center store has many of the breast feeding and breast pump supplies you'd need as well as skin creams for baby's sensitive skin and books we have chosen as great reads.
Lactation Consultations
Initial Consultation: $85 *
Includes one-on-one consultation with our lactation consultant Stephanie B. , detailed history and customized solutions to all of your lactation needs. Usually about one hour in duration and includes a follow-up telephone call with Stephanie.
Follow-up Consultation $75*
One-on-one follow-up consultation with Stephanie to review customized plan and address any additional lactation needs/concerns. Usually about 30-45 minutes in length and includes an additional follow-up telephone call with Stephanie.
Call 248.816. 2558 to schedule your appointment
*All payment for consultations will be directly billed to patient and expected at the time of service. We will be happy to give you a detailed receipt upon request to help you attempt reimbursement from your insurance company. We will not do any direct billing to insurance companies and your insurance company may or may not reimburse based on your individual coverage
Our Lactation Consultant Stephanie Bauer, RN, IBCLC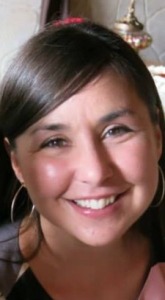 Hi, my name is Stephanie Bauer. I am a Registered Nurse (RN) and International Breastfeeding Certified Lactation Consultant (IBCLC). I have been a RN since 1997, and spent over eleven years working in the Neonatal Intensive Care Unit (NICU) at Royal Oak Beaumont Hospital. Working with some of the most critically ill newborns, who benefited so much from their mother's milk and breastfeeding, inspired me to learn more. I have witnessed the numerous benefits of breast milk in the NICU and with my own three children, Evan (13 years) and Camden (5 years) and Seraphina (2 years). I wholeheartedly believe that breast milk and breastfeeding is the superior nutritional choice for babies. My goal is to create a warm and comfortable environment for mothers to gain support, knowledge and resources. In doing so, I hope to help mothers and their families understand and embrace the benefits of breastfeeding.